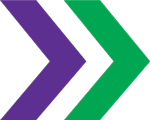 Shipping Policy
Effective Date: 1st November, 2023
Introduction
Repos Energy Private Limited ("Repos," "we," "our," or "us") understands the importance of safeguarding your privacy. This Shipping Policy outlines terms and conditions of shipping the product(s). By accessing and using the Website, you agree to the terms of this Shipping Policy. If you do not agree with any term herein, please refrain from using the Website.
Domestic Shipping Policy
Shipment processing time
All orders are processed within 20–30 business days of receipt. 
If we are experiencing a high volume of orders, shipments may be delayed by a few days. If your shipment experiences a significant delay, we will contact you via email or phone.
Shipping rates and delivery estimates
Shipping charges for your order will be calculated and conveyed to the by Repos team. The cost of shipping may vary based on factors such as the order amount, shipping destination, and any additional services requested.
Shipment Scope
Repos delivers to addresses within India, Indian Territories addresses.
Shipment Confirmation and Order Tracking
You will receive a Shipment Confirmation email with your tracking number once the complete documentation is done and your order has shipped. The tracking number will be active within 24 hours.
Legal Metrology Stamping Requirement 
In compliance with Department of Legal Metrology regulations, it is essential to ensure that the Product is stamped before use. Repos will provide you assistance in Stamping process. Please note that Repos will not be responsible for the stamping of your Product.
Ordering DATUM without Stamping
If you place an order for Datum without the required Stamping by Department of Legal Metrology, we strongly advise you to arrange for the stamping process independently (or call on the Repos support number for assistance). Failure to have your Datum stamped by Department of Legal Metrology may lead to non-compliance with regulatory requirements.
In the event that you order a Datum without legal metrology stamping and subsequently face any issues related to non-compliance, Repos cannot be held responsible. It is the responsibility of the customer to ensure that all necessary legal metrology requirements are met before using the product.
Cost of Stamping
Any and all costs pertaining to Stamping of the Product is the sole responsibility of the customer. Repos does not cover the expenses associated with this process.
We recommend contacting Department of Legal Metrology to obtain the necessary documentation following with stamping and inquire about the associated costs. 
On-Site Installation and Commissioning
For your convenience, we offer on-site installation and commissioning of your DATUM smart heavy fuel storage machine. Our skilled professionals will visit your location to ensure a seamless setup.
The cost for this service is the customer's responsibility and is available at an additional charge. We will work with you to schedule a suitable time for the on-site visit.
Please contact our customer support team for inquiries and to arrange the on-site installation and commissioning. We aim to provide a hassle-free and efficient experience for our valued customers.
Customs, Duties, and Taxes
Repos is not responsible for any customs and taxes applied to your order. All fees imposed during or after shipping are the customer's responsibility (including tariffs, taxes, and other costs).
Damages 
Repos is not liable for any products damaged or lost during shipping. If you received your order damaged, please file a claim with the shipment carrier. Save all packaging materials and damaged goods before filing a claim.
Faulty Product Resolution
In the event that you receive product(s) that is found to be faulty or defective from the manufacturer, Repos is committed to ensuring a satisfactory resolution:
Repair: If the fault is identified faulty within our defined exchange period. After the inspection of the product by our team, Repos will provide repair services. The cost of repair, may be borne by the customer or Repos, as the case may be.
Exchange: If the fault is identified within our defined exchange period and product can not be repaired, Repos will facilitate an exchange for a new, non-faulty product. 
Incorrect Shipping Addresses and Refused Delivery
We make every attempt to validate the shipping address provided to ensure it's recognized as a valid address by the customer. If we cannot validate the address, we will try to contact the customer to provide an updated address. If we cannot update the address, the order will be cancelled.
Repos will not be held responsible if the customer provides the wrong shipping address and we cannot recover the package. 
Missing or Stolen Shipments
If you didn't receive your order, but the shipping carrier has reported that it was delivered, please let us know as soon as possible:
Alert us at [email protected]
We will file a claim with the shipping carrier. Local Police will be involved. We will replace or refund your order when the investigation by the Police is complete. Allow up to 21 days for the investigation.
International Shipping Policy
We currently do not ship outside India.
Repos Energy reserves the right to modify this shipping policy at its discretion. Any changes will be communicated through our website.