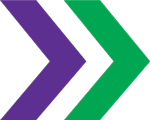 Refund Policy
Effective Date: 1st November, 2023
Introduction
Repos Energy Private Limited ("Repos," "we," "our," or "us") understands the importance of safeguarding your privacy. This Refund Policy outlines the terms and conditions of refund. By accessing and using the Website, you agree to the terms of this Refund Policy. If you do not agree with any term herein, please refrain from using the Website.
Refund Eligibility
To be eligible for a refund, the following conditions must be met:
Return Period: Refund requests must be made within 30 days of the purchase date.

Condition of the Product: The Product must be in its original condition and packaging. It should not show signs of significant wear or damage.

Proof of Purchase: You must provide a valid proof of purchase, such as an order number or receipt, to initiate the refund process.
Refund Process
To request a refund, please follow these steps:
Contact Customer Support: Reach out to our customer support team via email at [email protected]. Provide your order number and a clear explanation of why you are requesting a refund.

Approval: Once we receive your request, we will review it and notify you of the approval or rejection of your refund.

Return Shipping: If your refund request is approved, we will provide instructions for returning the product. Please ensure that you package the Product securely for return to prevent any damage during transit.

Inspection: After receiving the returned product, we will inspect it to ensure that it meets the eligibility criteria for a refund.
Refund Processing: If the product is found to be in satisfactory condition, we will initiate the refund process. The refund will be issued to the original payment method used for the purchase.
Refund Timeframe
Please allow for the following timeframes for the refund process to be completed:
Processing: Refunds will be processed within 7-14 business days of receiving the returned Product.

Credit Posting: The time it takes for the refunded amount to appear in your account may vary depending on your payment method and financial institution.
Non-Refundable Items
Please note that certain items are not eligible for a refund. These include any products that are damaged due to misuse, negligence, or other factors not related to product quality.
Contact Us
If you have any questions or concerns regarding our refund policy, please feel free to contact our customer support team at [email protected]. We are here to assist you and ensure a smooth and efficient refund process.
Repos Energy reserves the right to modify this refund policy at its discretion. Any changes will be communicated through our website.