Great changes can be made if we trust in the Possibilities that humanity holds and say YES to them! Our mission is to bring all fuels, be it liquid, gas, or electric, onto one platform and make them available with Mobile Energy Distribution to guide India towards a carbon neutral future.
Start of Repos Dream – We started in the four walls of small office with our pocket full of dreams and a vision to change energy distribution in India.
First team – Our team of troopers who started on the journey of changing the world one step at a time.
First Order Completion – We completed the project of 3 Repos Mobile Petrol Pump (RMPPs) for TATA.
Meeting Mr Ratan Tata – This meeting set the ball rolling and Mr Ratan Tata started mentoring us.
Foundation of Repos IoT – The foundation of World's largest mobile petrol pump facility was laid.
First Repos Mobile Petrol Pump (RMPP) Launch – Our ground-breaking tool for bringing much-needed change to the fuel industry was launched in Varanasi.
Policy – After successful implementation of pilot projects across India, the Government of India came up with Doorstep Diesel Delivery Policy.
Ted Talk – Our co-founder, Aditi Bhosale Walunj was invited to share her message on breakthroughs in the diesel Industry on one of the biggest platforms, Ted Talk.
Completing 32 Pilots – We completed 32 pilot projects floated by Government for doorstep diesel delivery.
Isha Insight – We knew our vision and message was reaching places as our co-founder Aditi Bhosale-Walunj was invited to speak at Isha Insights platform.
RMPPs for Indian Army (DGBR) and United Nations – It was a momentof pride when our innovation of RPP was especially made for Indian Army(DGBR) and United Nations.
Repos Towers – With such a large goal, more dreamers joined us on this journey, leading to the opening of a third office in pune.
Energy Startup Summit – The energy startup summit was created with the goal of encouraging India's entrepreneurial spirit by helping them become fuel startups.
Patents – We got 3 national patent published for our innovations and one with World Intellectual Property Organisation(WIPO) as well.
India Green Energy Awards – Repos was Awarded the India Green Energy Award for its innovations.
National Startup Award – Repos was conferred with the National Startup Award by Hon. PM of India Shri Narendra Modi.
Representing India at VivaTech – Repos was invited to represent India at VivaTech Paris, Europe's largest startup and tech event.
DATUM Launch – DATUM, a diesel data and management tool was launched nationwide.
Select USA Summit – Invited by India and USA embassy to participate in Select USA Investment Summit.
Shell Partnership – Signed a strategic partnership with Shell for the 'accelerate to zero' program.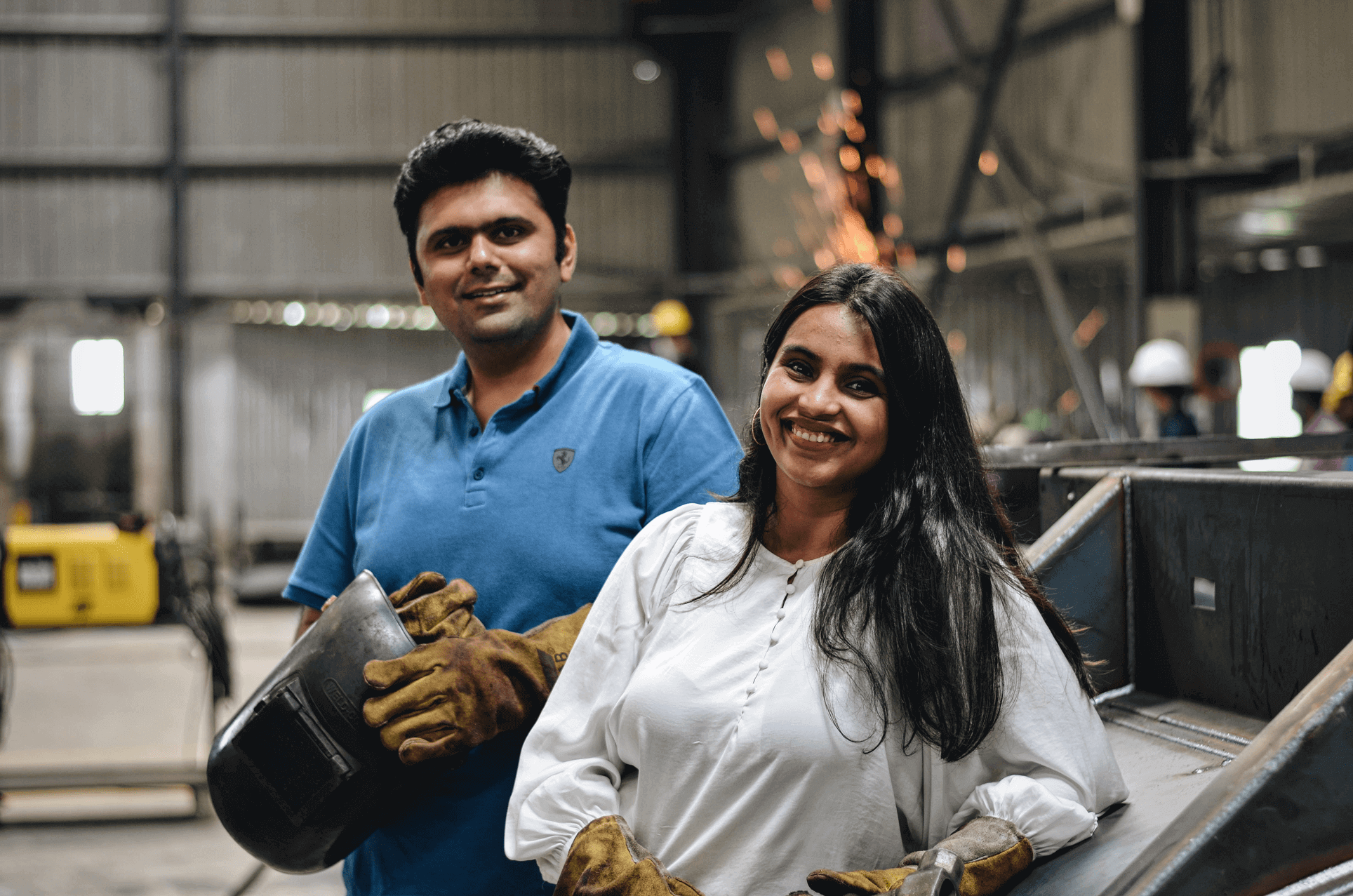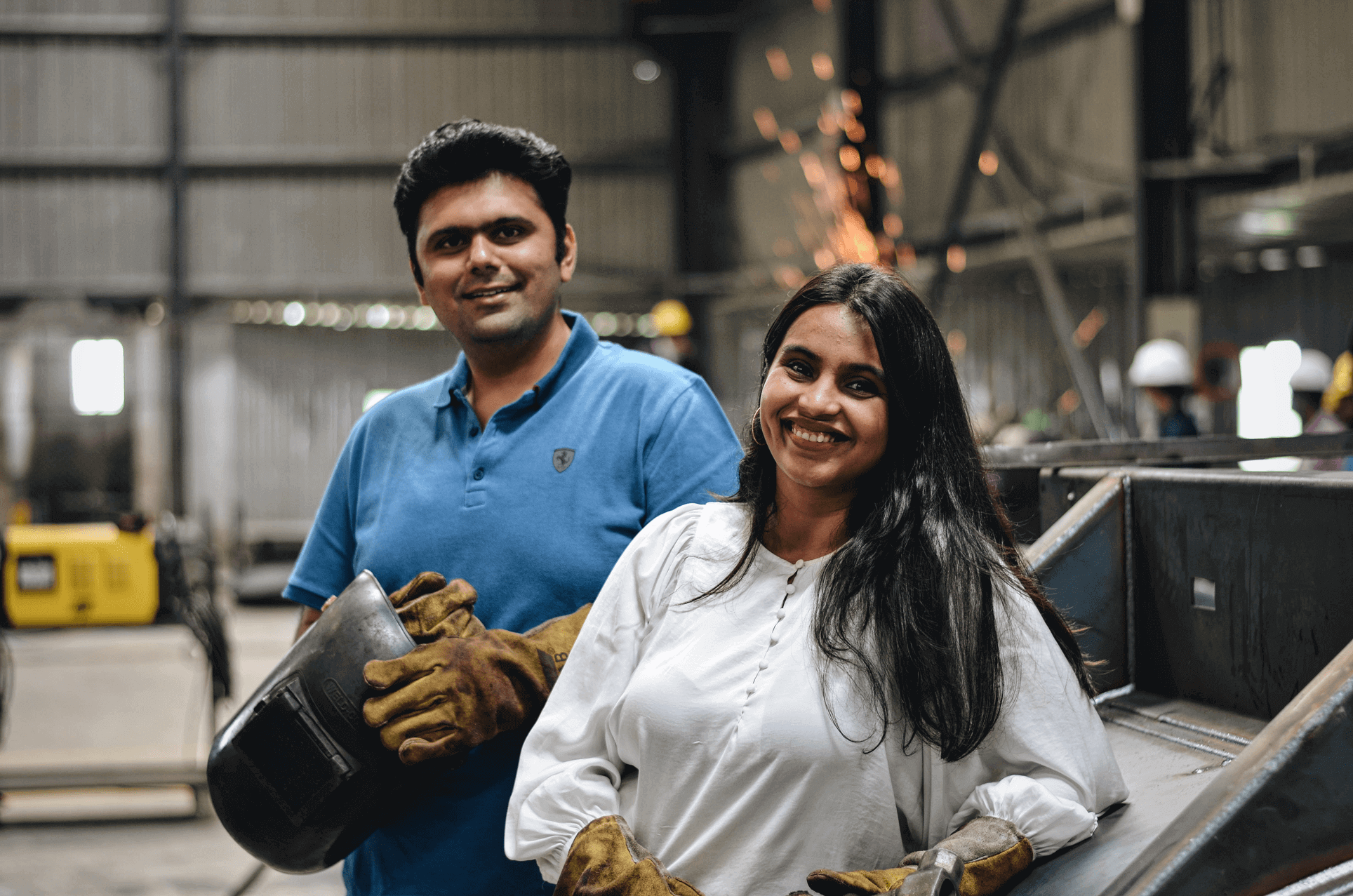 Chetan and Aditi Walunj conceived the idea
of Repos in 2016. The vision of Repos was to make energy accessible in every corner of the world.
Chetan Walunj's professional career began when he was just 21 years old when he took over the family gas station business and
learned the ropes.
Aditi, on the other hand, studied forensics
and international relations.
After discovering they shared a common goal in life, they embarked on this journey
together. Repos has crossed multiple breakthroughs, but one thing that keeps them going is their relentless faith and indomitable spirit to serve India and humanity.
They are firm believers that the world is your oyster if you are relentless in your pursuit.